Considering plastic surgery? An expert shares which green flags to look for in a surgeon
11 SEPTEMBER 2023
BY FASHION QUARTERLY
With any potentially life-changing decision, especially if it impacts your physical appearance, no question should remain unturned. We ask an expert plastic surgeon to weigh in on what to expect.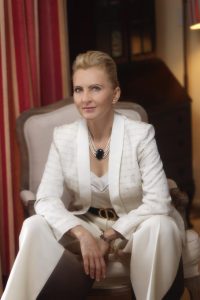 Dr Kataryzna Mackenzie. Image: Supplied
When considering plastic surgery of any kind, it's essential that you're in good hands. But what does good constitute, exactly? Of course, there are the credentials, but there's also the care, the comfort, and an inherent understanding of the societal pressure placed on women to look a certain way. 
"I have the opportunity to improve my patients' quality of life and self-esteem and contribute to my patients' overall wellbeing and confidence," says plastic surgeon Dr Katarzyna Mackenzie. "Any plastic surgery procedure is highly individualised and achieving natural-looking results and preserving an individual's unique features requires a combination of careful assessment, communication, skill, and artistic finesse."
Being prepared to walk away and say no, encouraging enhancement over perfection, and appreciating the vulnerability and diversity of people, Dr Katarzyna's passion for performing plastic surgery is only second to her passion for the wellbeing of her patients.
Dr Mackenzie's extensive education and well-travelled professional background is ripe with accolades (more on this below). "The breadth of procedures in plastic surgery is extensive as it ranges from reconstructive surgeries that restore function after trauma or illness to cosmetic procedures that enhance appearance," she says. "This diversity keeps the profession dynamic and intellectually stimulating."
From a thorough consultation process through to a personalised post-procedure follow up, we chat with Dr Katarzyna Mackenzie (MD, PhD, FRACS (Plast)) from Tāmaki Makaurau/ Auckland's Visage Plastic Surgery on which green flags to look for in a plastic surgeon.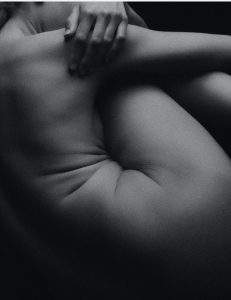 Image: Unsplash.
What to look for in your plastic surgeon according to Dr Katarzyna Mackenzie, (MD, PhD, FRACS (Plast)):
They have all of the right credentials
Dr Mackenzie gained her Doctor of Medicine (MD) in Warsaw, Poland (where she is a native) before moving to New Zealand with her Kiwi husband, training in plastic surgery in Christchurch and Auckland. "I was awarded PhD by the University of Otago and became one of only a handful plastic surgeons in New Zealand to ever be awarded PhD," she says.
In 2015, Dr Mackenzie was awarded full accreditation in Plastic Surgery by the Royal Australasian College of Surgeons, FRACS(Plast) before completing three prestigious fellowships in the UK's leading centres for microsurgery and breast reconstruction, and hand surgery. "I won the prestigious microsurgery and breast reconstruction fellowship at The Royal Marsden Hospital in London, the largest and most comprehensive cancer centre in Europe."
They have a clear specialist area
Following on from her three fellowships, Dr Mackenzie went on to complete a world leading aesthetic surgery fellowship at the top London private hospitals and built experience in every aspect of contemporary aesthetic surgery. "I [then] travelled to Canada to master my skills and knowledge in aesthetic breast surgery alongside one of the most influential plastic surgeons in the world, Dr Elizabeth Hall-Findley," she says. "Dr Hall-Findlay's contributions to the breast surgery are recognised around the world as the 'Hall-Findlay' technique."
Today, Dr Mackenzie's primarily dedicates her work to breast (breast reduction, breast lift, breast implant removal, revision breast surgery, breast asymmetry) and body surgery (abdominoplasty, labiaplasty, body contouring after weight loss and pregnancy), as well as hand surgery and skin cancer management. "It was a long journey, but to have satisfied patients has made it all the more worthwhile," she explains. "Over the years, I have sought to become as highly trained and experienced specialist plastic surgeon I can be."
They remain updated with the latest techniques, technologies and research
In the rapidly evolving field of plastic surgery, Dr Mackenzie is routinely involved in Continuing Medical Education (CME) programs, workshops, seminars, and conferences and participates in international plastic surgery meetings where the latest information, research, and procedural and technical advances are discussed and demonstrated. Furthermore, Dr Mackenzie has memberships at the New Zealand Association of Plastic Surgeons, International Society of Aesthetic Plastic Surgery, Australasian Society of Aesthetic Plastic Surgeons, and New Zealand Society for Surgery of the Hand.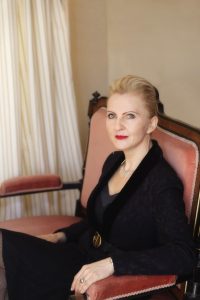 Dr Kataryzna Mackenzie. Image: Supplied
"As a European, I love art and history. I am an artist myself (my artwork is displayed in my office and at home). The field of plastic surgery allows for the perfect blend of artistic creativity and medical precision.
"Being able to sculpt and enhance various aspects of the human body while utilising advanced medical techniques is a unique and gratifying experience for me."
 – Dr Katarzyna Mackenzie
They provide a warm and welcoming experience from the very beginning
From the moment you are greeted by the reception staff down to discussing your concerns during the consultation process, Dr Mackenzie has made a point of prioritising client care. "I always sit next to my patient, not across the desk ," she explains. I have warm décor with my favourite Fornasetti and some of my personal artwork on the walls."
Patient privacy is paramount
At Visage Plastic Surgery, you won't find any before-and-afters plastered all over their website. To provide an personalised service which holds patient privacy to the utmost standard. "I present options to my patients and involve them in the decision-making," she says. "I am transparent about what can be achieved and I am not afraid to say NO and decline surgery."
Your expectations on what can be achieved are managed
A comprehensive consultation process is required to determine the patient's goals, concerns and motivations for plastic surgery. At Visage Plastic Surgery, Dr Mackenzie's errs on the conservative side, taking a less-is-more approach to achieve her patient's desired outcomes. This involves an individualised treatment plan based on the patient's anatomy, for example, a breast augmentation can be achieved with breast implants, or a fat transfer, and a thorough education on the techniques, risks, and potential outcomes of each approach. "There are different ways to approach the abdomen, for example, such as liposuction, a full tummy tuck, a mini tummy tuck, and doing nothing – which is always an option," she explains.
They're upfront and honest about the safety risks and recovery time
When preparing a patient ahead of surgery, Dr Mackenzie provides a folder with information outlining what's involved including post-operative care to help with their decision-making. "It's important to discuss the risks, complications, and limitations of the procedure due to their personal anatomy," she says. "The way I approach it is by saying 'if that complication was to happen to you and you think you wouldn't be able to deal with that, you shouldn't be having the surgery.'"
They genuinely care about their patients' wellbeing
"I am a wife, a mother and a female plastic surgeon," Dr Mackenzie says. "I want to not only help women to feel comfortable in their bodies but empower them to be the most confident and content version of themselves."
"I love the fact I am a woman helping women and some surgeries (such as breast or labiaplasty) are more sensitive. For women who want plastic surgery, it's comforting to have a female plastic surgeon who can make them feel at ease because they know the female body," she adds.
"As Polish-born, I am full of passion, classical grace, and have the best characteristics you would want in your plastic surgeon – honesty and transparency."
Case study: a breast reduction surgery
I perform quite a lot of breast surgeries, in particular breast reduction surgeries. A couple of years ago, a lady came to see me who was considering breast reduction surgery. She experienced some personal matters which affected her self-esteem. After consultation she decided to proceed with surgery.
Following the procedure, she was diligent in following the post-operative instructions and attended all of her scheduled follow-up appointments. During these appointments, we discussed her progress, addressed any minor concerns, scar management and ensured she was healing well. She also underwent another procedure to complement her results.
I watched her confidence grow as breast reduction is such a life-changing procedure. Her surgery was not just about superficial changes, but it also contributed to her overall sense of self-worth and wellbeing. Her appearance positively influenced her interactions with others and her overall quality of life. I felt thought her breast reduction surgery and being able to be part of her journey I was able to influence her life far beyond the benefits of surgery she underwent. I think any story like this serves as a reminder of the impact that plastic surgeons can have on their patient's physical and emotional wellbeing.
To learn more about Visage Plastic Surgery, Katarzyna Mackenzie, or book a consultation (virtual consultations are available), visit visageplasticsurgery.co.nz