Abdominoplasty
– TUMMY TUCK Auckland
"The human body is an instrument for the production of art in the life of the human soul." Alfred North Whitehead
Abdominoplasty or 'tummy tuck' is a major aesthetic surgical procedure performed by a plastic surgeon to improve the shape and contour of the abdomen. The operation is undertaken to remove excess skin and fat, unwanted scars, stretch marks, and can tighten the underlying abdominal wall muscles. After pregnancy or significant weight loss it is quite common for there to be excess skin in the lower abdomen and muscle separation. Lower back pain and lack of core strength are commonly associated with this.
Abdominoplasty therefore offers improved contouring, core strength, cosmetic appearance and confidence in clothes and is a very positive procedure.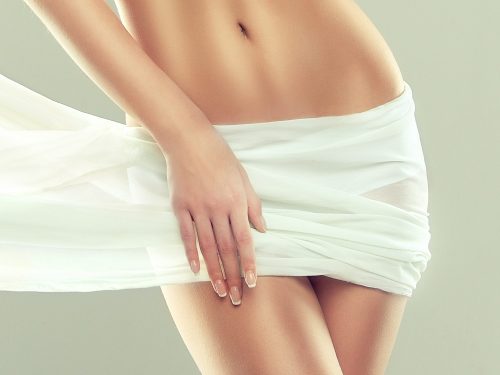 Abdominoplasty

 SURGERY – FACTS
Length of surgery

2-3 

hours

Anaesthesia

General

anaesthetic

Hospital stay
1-2 nights
Risks/complications of surgery

Frequent: Bruising, swelling, temporary numbness, discomfort on movement/coughing

Infrequent: Infection, bleeding (haematoma), delayed wound healing, fat necrosis, asymmetry, poor scarring, seroma, skin or tummy button necrosis

Recovery

5-10 days until socialising with close friends and family
2-3 weeks until return to work and normal social engagements
3-12 weeks until swelling and bruising disappears
6 weeks wearing specialized pressure garment and children lifting
4 weeks travel abroad
12 weeks until return to gym and other strenuous activities
3-6 months until final result

Driving
2-4 weeks
Sleeping position
Sleep on your back with pillow under your knees
Follow up

1

week,

6

weeks,

3

months,

6

months

Duration of results
Permanent unless followed by pregnancy or weight gain
DOWNLOAD FURTHER INFORMATION 
Abdominoplasty
Any plastic surgery procedure is a very personal choice and understandably there are a number of questions that arise. This information sheet is a general guide for patients considering abdominoplasty under the care of Dr Mackenzie. It should provide the answers to some questions that you may have.
Abdominoplasty introduction
The skin and muscles of the anterior abdominal wall can be stretched during pregnancy or excessive weight gain. In some people, this leaves loose skin and fat which can cause difficulty with clothing and may look unattractive. Exercise and diet can help to reverse these changes to some extent but in many people, it is difficult to get back to the shape you once had. In these instances, surgery may be helpful to tighten the muscles and remove the excess skin.
It is favoured by patients who have either experienced significant weight loss, often as a result of pregnancy and weight gain/loss factors. Over time, the skin covering the abdominal region loses its natural elasticity as it has been stretched beyond the point that it can naturally recover. The abdominal muscles can also become stretched or separated, further adding to a lack of tone. The important thing to remember about abdominoplasty is that it is not about weight loss; it is about altering the skin and muscles producing a smoother, firmer look and feel. It is important to realise that obese patients often have excessive fatty tissue within the abdominal cavity, which is behind the abdominal muscles. This cannot be removed by a full tummy tuck operation.
You will be responsible for adopting or maintaining a healthy lifestyle if you wish the results to remain aesthetically pleasing.
Although the results of a tummy tuck surgery are technically permanent, the positive outcome can be greatly diminished by significant fluctuations in your weight. For this reason, individuals who are planning substantial weight loss or women who may be considering future pregnancies would be advised to postpone a tummy tuck.
A tummy tuck cannot correct stretch marks, although these may be removed or somewhat improved if they are located on the areas of excess skin that will be excised.
Combining the full abdominoplasty with liposuction to the waistline can enhance its effectiveness for some patients.
How much does a tummy tuck cost in NZ?
The approximate total cost of a standard abdominoplasty (including hospital stay, aftercare, anaesthetist and surgeon's fees) ranges between $20,000-25,000.