Dr Katarzyna Mackenzie
MD, PhD, FRACS (Plast)
Dr Katarzyna Mackenzie
MD, PhD, FRACS (Plast)
Dr Katarzyna Mackenzie
MD, PhD, FRACS (Plast)
"Let the beauty you love be what you do. There are a thousand ways to kneel and kiss the earth." Ralph Waldo Emerson
First and foremost, I am a New Zealand fully trained, approved and accredited plastic, reconstructive and hand surgeon. I am one of very few female plastic surgeons operating in New Zealand. I enjoy plastic surgery as it is creative and requires a deep understanding of tissue biology, meticulous attention to detail and an artistic touch.
With my breadth of extensive training, research and fellowships I have developed specialist interests in Facial, Breast and Hand Surgery.
Personal Philosphy
"The idea is not to have surgery but to have the right surgery with the right surgeon"
I have sought to become as highly and experienced plastic surgeon I can be. I have trained and operated alongside world leaders in both plastic and hand surgery. The fellowships allowed me to develop commitment to excellence and appreciation of the vulnerability, diversity and perfection of people.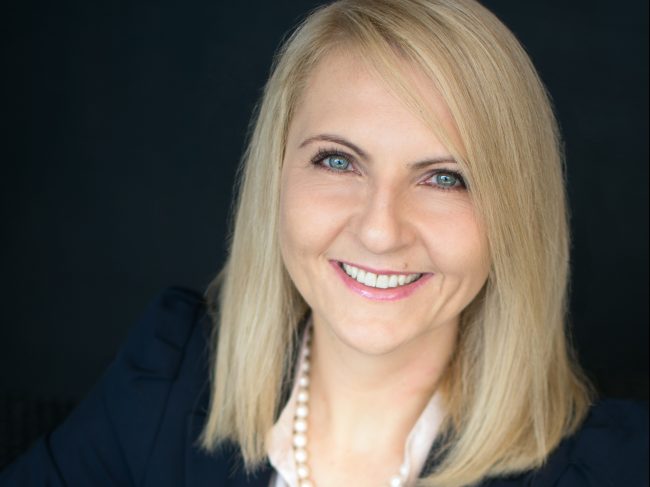 For my patients, my main assets are my approachable demeanor, emphasis on safety and straightforward appraisal of the likely outcome of their surgery.
I do not offer false promises, instead, I will give you a realistic idea of what is possible.
My mission is to inform patients so they can make the right decision about the treatment. Once we have agreed and decided on the treatment, I will fully support you and do my utmost to fulfil your reasonable surgical expectations.
I do enjoy having a broad practice as it allows me to apply my skills to many areas of the body, whether affected by disease, deformity, trauma, or to improve and enhance the aesthetic appearance.
I pride myself on providing an exceptional, personalised service with the utmost standards of patient confidentiality. It is for this reason that I choose not to display pre and post-operative images on my website.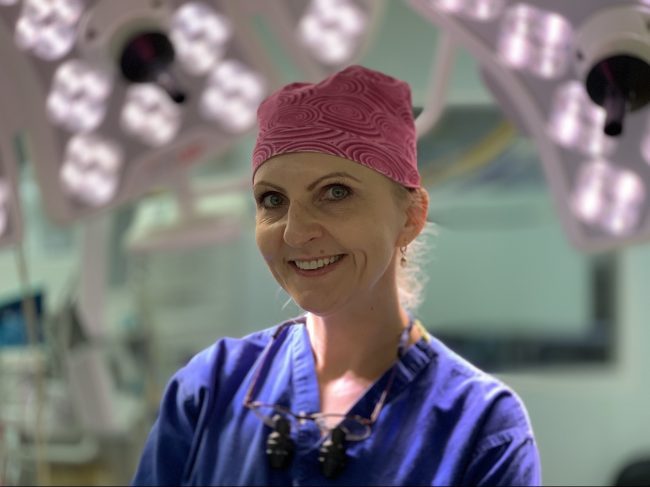 Experience & Career
"Learning is the only thing the mind never exhausts, never fears, and never regrets." Leonardo da Vinci
A native of Poland, Dr Mackenzie received her medical doctor degree (MD) from the Medical University of Warsaw. She subsequently moved to New Zealand with her kiwi husband in 2003 and underwent training in plastic surgery in Christchurch and Auckland.
In 2010, Dr Mackenzie was awarded PhD by the University of Otago.
Her extensive training culminated in the award of full accreditation in Plastic Surgery by the Royal Australasian College of Surgeons, FRACS(Plast) in 2015.
Dr Mackenzie then trained extensively both in the UK and internationally and undertook a number of prestigious fellowships over three years.
Dr Mackenzie was the senior microsurgery and breast reconstruction fellow and then hand surgery BSSH fellow (British Society for the Surgery of Hand) at St Andrew's Centre, Chelmsford, UK, which is internationally recognised as being one of the leading centres for microsurgical breast reconstruction and hand surgery.
Following the fellowships at St Andrew's, she won the prestigious microsurgery and breast reconstruction fellowship at The Royal Marsden Hospital in London, the largest and most comprehensive cancer centre in Europe. It is a centre of excellence with an international reputation for ground breaking research and pioneering the very latest cancer treatments and technologies, as well as specializing in cancer diagnosis.
Dr Mackenzie then trained with many of the pioneering minds in aesthetic surgery in London. She gained her extensive experience during a world leading aesthetic surgery fellowship at the top London private hospitals and built experience in every aspect of contemporary aesthetic surgery.
Dr Mackenzie travelled to Canada to master her skills and knowledge in aesthetic breast surgery alongside one of the most influential plastic surgeons in the world, Dr Elizabeth Hall-Findley. Dr Hall-Findlay's contributions to the breast surgery are recognized around the world as the "Hall-Findlay" technique. Dr Mackenzie's training included international travel to Ghent, Belgium, conferences across Europe and hands-on anatomy course in Sweden.
On a more personal level, Dr Mackenzie is married and a mother of two children. She has a passion for art. As a keen art exhibition visitor, she held memberships in most art museums while living in London. She enjoys oil painting and she is a keen art collector.
Breast
Dr Mackenzie's passion is breast aesthetics and she is an expert aesthete with experience in aesthetic breast procedures including breast augmentation, breast reduction, mastopexy (breast lift), male breast reduction, and breast reconstruction, including microvascular reconstruction (such as DIEP flap).
Skin cancer
As part of the PhD thesis, Dr Mackenzie published numerous papers on skin cancers and her work allowed her to make a significant improvement to management of skin cancers in kidney transplant patients. She specializes in the diagnosis, non-surgical and surgical treatment of skin cancers, aesthetic reconstruction and scar optimization.
Face and body
Dr Mackenzie's creative and artistic temperament lends itself well to her other great passion – the face and body. Her practice offers a wide range of aesthetic procedures including facelifts, neck lifts, brow lifts, blepharoplasties, abdominoplasties, body contouring, lipofilling and liposuction.
Non-surgical
She offers a specialist selection of non-surgical rejuvenation techniques including dermal fillers, botulinum toxin and an exclusive selection of high performance skincare. She completed advanced workshops in Botox and Dermal Fillers at a worldwide training centre of excellence Derma Medical in London.
Hand
Dr Mackenzie is drawn to hand surgery as the problems the hand surgery deals with are functional and structures one deals with are precise and complex. She enjoys working with hands and she is fascinated by hands. It gives her a satisfaction of being able to provide meaningful care. She specializes in the treatment of the wide spectrum of hand conditions, including carpal tunnel syndrome, cubital tunnel syndrome, Dupuytren's disease, trigger finger, ganglions, arthritis, tendon and nerve surgery as well as very latest techniques Xiapex for Dupuytren's disease.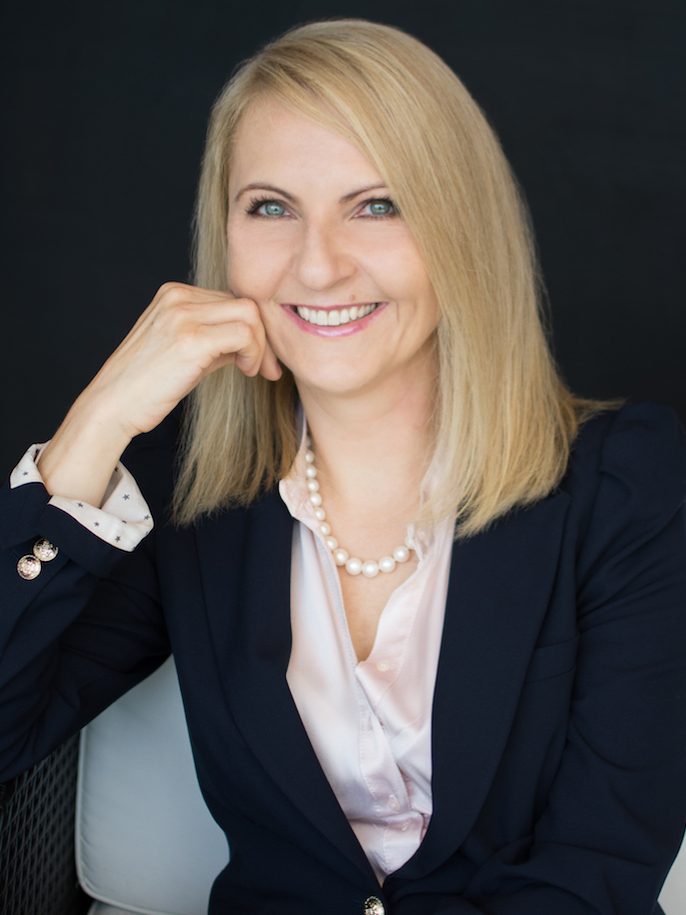 Research
"Research is to see what everybody else has seen, and to think what nobody else has thought." Albert Szent-Gyorgyi
Dr Mackenzie has a strong belief that in order to provide the best care for patients it is essential to be at the forefront of research and medical technology. She was awarded the HRC (Health Research Council of New Zealand) and CMRF (Canterbury Medical Research Foundation) Research Fellowships to study towards the PhD (the highest degree that can be earned) and she undertook her PhD studies at the University of Otago focusing on skin cancers in kidney transplant patients. She published her numerous papers and her work allowed her to make a significant improvement to management of skin cancers in kidney transplant patients. She is one of only 4 plastic surgeons ever awarded PhD in New Zealand.
Dr Mackenzie is a Fellow of The Royal Australasian College of Surgeons (FRACS). She is a Member of the International Society of Aesthetic Plastic Surgery (ISAPS), New Zealand Society of Surgeon of the Hand (NZSSH) and Australasian Society of Aesthetic Plastic Surgeons (ASAPS).