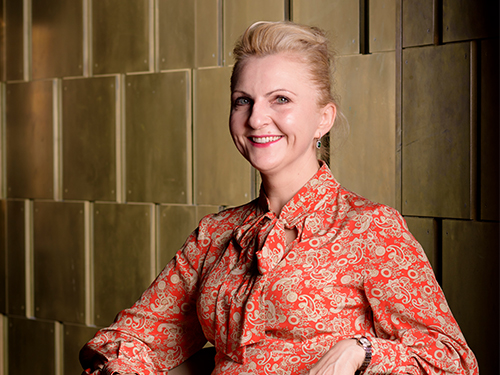 Plastic Surgery Dunedin NZ
I am entirely based in Remuera and Half Moon Bay, Auckland and while I do not operate in Dunedin, I often see patients who come to see me outside the Auckland area.
I am proudly a New Zealand trained and accredited plastic, cosmetic, reconstructive and hand surgeon. I do offer a full range of plastic and hand surgery procedures. Plastic surgery and breast surgery are the expression of art hence I have a passion for breast surgery including breast reduction, breast augmentation, fat transfer to breast, breast lift and breast reconstruction. In addition, I as one of very few female plastic surgeons I offer labiaplasty, tummy tuck and liposuction. Skin cancer and hand surgery are commonly performed by me in my Remuera Suite. I also have an interest in surgery of the face, in particular blepharoplasty.
Why should you be seen by me in Auckland?
I am a female plastic surgeon
As a female plastic surgeon, I understand the pressure that society places on women to look a certain way
I offer breast, abdomen and facial aesthetic surgery and female patients generally prefer being seen by a female surgeon
I hold PhD in skin cancer, and I am one of only 4 plastic surgeons ever awarded PhD in New Zealand
I have trained extensively with the world acclaimed plastic surgeons both in the UK (London) and internationally
I undertook a number of prestigious plastic and hand surgery fellowships over three years
What can you expect from the consultation?
I normally see all my patients for two pre-operative consultations, but it all depends on your location and ability to travel. The first consultation is face to face, but it is possible to carry the second consultation with me over the phone and via email.
When you come to see me for the consultation in Auckland, I will meet with you to listen to and evaluate your concerns. I will then review the options available and make recommendations for achieving your goals. I will discuss what to expect from the surgery proposed. I will want to understand what the motivation is. I complete full medical and social history.
If you decide to move forward towards surgery, a second consultation is planned and scheduled to go over things once more and discuss the possible complications in more detail.
Once the surgical date has been scheduled, you will need to make your travel arrangements and prepare for your time off work.
How to prepare for your procedure?
Preparation for the surgery very much depends on the type of procedure you plan to undergo. In both the weeks and days leading up to the surgery, it is important to follow pre-surgery guidelines provided by Dr Mackenzie. You will be given specific instructions during the consultation, but the standard precautions include:
I usually don't operate on patients who smoke at all.
Vitamin supplements naturopathic substances such as garlic, ginko, ginseng and St John's Wort as they may affect clotting and anaesthesia are stopped two weeks before the surgery
You need to discuss any over the counter medications, supplements or any other medications you are currently taking, including dosages during the consultation
On the morning of surgery, you will be admitted to the ward and the time will be provided a week before the surgery. You will meet Dr Mackenzie's anaesthetist who will discuss the general anaesthetic with you in detail and you will see Dr Mackenzie.
Accommodation arrangements:
Your recovery time is dependent on which procedure you wish to have done and that will be discussed with you during the consultation. There are various accommodation options available in Auckland, such as bed and breakfast or hotels. Depending on type of procedure, patients stay in Auckland for 1-7 nights.
One Health Building
Level 2, 122 Remuera Road
Auckland, 1050, New Zealand
Phone: 09 522 0652
Fax: 09 522 0435