Blepharoplasty

– Eyelid Surgery AUCKLAND
"The eyes indicate the antiquity of the soul." Ralph Waldo Emerson
The eyes and the area around them are particularly important in establishing first impression when meeting people.  This is also the area that shows the first signs of aging.  
Eyelid surgery, also known as blepharoplasty, is one of the most popular cosmetic procedures for facial rejuvenation. It is a procedure to remove excess fatty tissue and/or loose skin surrounding the eyes to give the area a more rejuvenated appearance. The freshening of the eyes and improvement in the tired appearance will benefit self-esteem, confidence and should last for years.
Upper blepharoplasty, restores a natural, more youthful contour to the upper eyelid by removing excess skin that causes hooding or upper lid bags, causing a tired appearance. Lower blepharoplasty, restores a smooth, natural contour to the area beneath the eyes, by correcting puffiness and bags resulting in a more youthful appearance.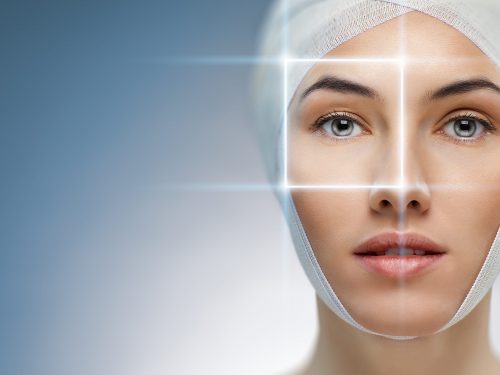 Blepharoplasty

 SURGERY – FACTS
Length of surgery

1-2 

hours

Anaesthesia
General anaesthetic, local anaesthesia or local anaesthetic with sedation
Hospital stay
Day case ( home the same day )
Risks/complications of surgery

Frequent: Post operative bruising, swelling for 7-10 days, blurred vision for 2-3 days

Infrequent: Infection, unsightly scarring, asymmetry, bleeding, depression of the lower eyelid (ectropion), cyst formation, excessive tearing, photosensitivity, dry eye syndrome, blindness extremely rare

Recovery

2-3 days until reading
5 days until socialising with close friends and family
1-2 weeks until return to work and normal social engagements with make up
3-4 weeks until swelling and bruising disappears
6 weeks until return to gym and other strenuous activities
8-10 weeks until final result – scars continue to improve over the next 12 months.

Driving
2 weeks
Sleeping position
Sleep on your back if possible with 3-4 pillows for first 7-10 nights
Long term issues
Watering of the eyes for 1-2 weeks
Duration of results
Several years-sometimes permanent
DOWNLOAD FURTHER INFORMATION 
Blepharoplasty
Any plastic surgery procedure is a very personal choice and understandably there are a number of questions that arise. This information sheet is a general guide for patients considering blepharoplasty under the care of Dr Mackenzie. It should provide the answers to some questions that you may have.
What is blepharoplasty?
Eyelid surgery, or blepharoplasty, is a surgical procedure to improve the appearance of the droopy eyelids. Surgery can be performed on the upper eyelids, lower eyelids or both. Different types of procedure are undertaken for the upper and the lower eyelids.
Upper eyelid blepharoplasty frequently involves removal of excess skin and/or muscle on the upper eyelid, although some people complain also of puffy upper eyelids due to excess fatty pockets which can also be removed. It is a relatively straightforward surgery with few complications and a rapid recovery.
In contrast, lower blepharoplasty can be very complex and involves the management of the fat pads and the skin if required. It carries a higher complication rate and a much more prolonged recovery time. Blepharoplasty will not eradicate dark circles or the wrinkles around the eyes nor will it elevate droopy eyebrows. There are other procedures designed for these purposes. Blepharoplasty can be performed as a standalone procedure or more often in combination with other facial aesthetic surgery operations such as a brow lift or a facelift.
Who is a good candidate for blepharoplasty?
It is most common for people in their forties and fifties to have this procedure, but it may be performed on much younger people who may have inherited heavy, droopy eyebrows and fullness in the upper eyelids. Most people have the operation to get rid of the overhanging folds at the outer half of the upper eyelids.
The following are some common reasons why you may want to consider eyelid surgery:
Excess skin obscuring the natural fold of the upper eyelids
Loose upper eyelid skin that impairs your vision
Puffy appearance to the upper eyelids, making your eyes look tired and sad
Excess skin and fine, 'crepe paper' type lower eyelid wrinkles
Bags and deep grooves under the eyes
Upper eye surface is too small or not smooth enough to apply makeup