"Youth has no age." Pablo Picasso
Time leaves its mark on all of us. Injectable fillers are becoming an increasingly popular non-surgical intervention to correct a variety of signs of aging. Hyaluronic Acid, a compound found in all living things, can provide a long-lasting way to reverse this process and enjoy a healthier, more appealing look. The clear gel , when injected with a fine needle under the skin, provides a volume that can act to smooth wrinkles or folds, shape facial contours or enhance the definition of lips, in a natural way. Injectable fillers may be used alone or in combination with other procedures such as botulinum toxin or surgical procedures such as facelifts to complement and enhance facial rejuvenation.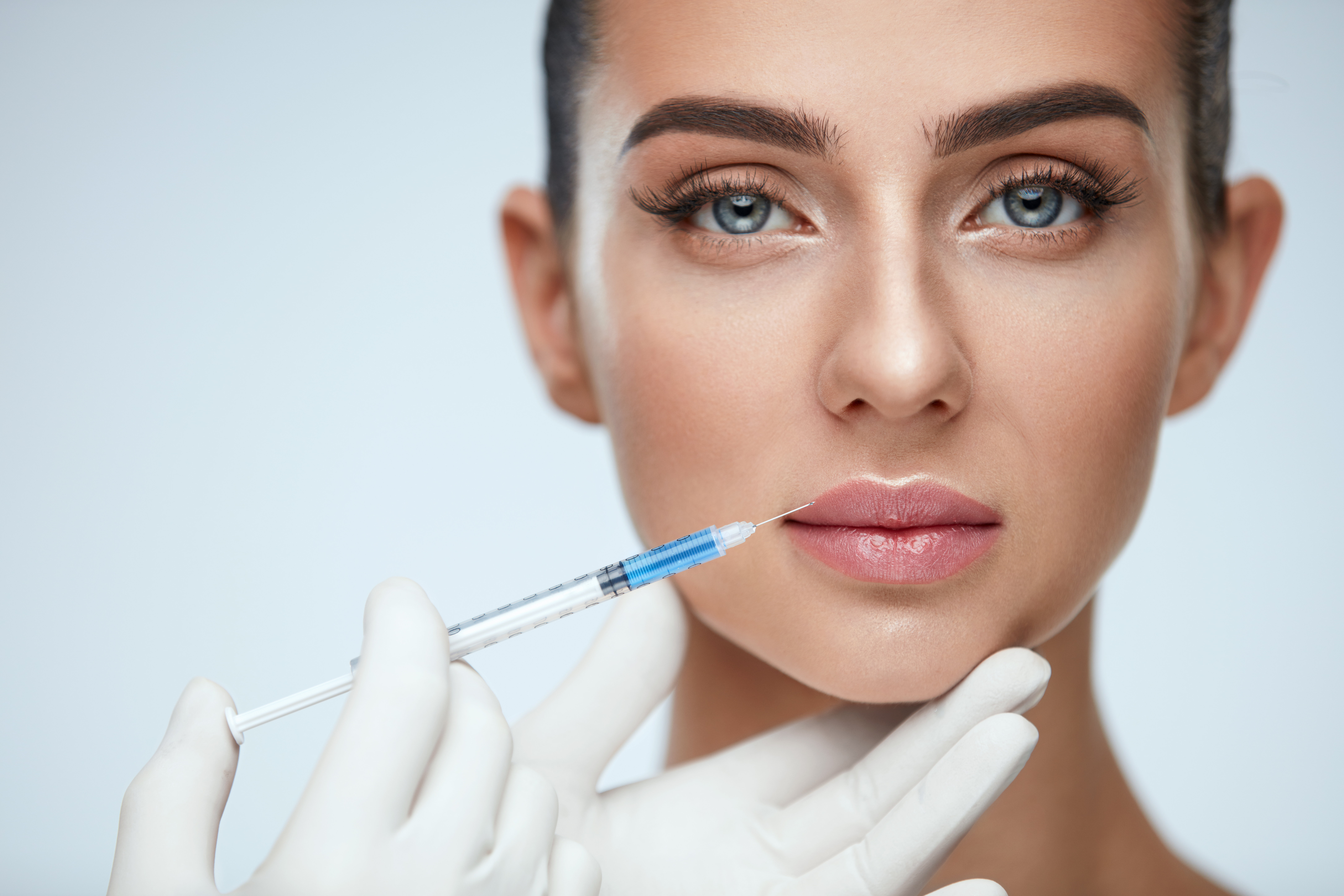 Dermal fillers introduction
Dermal fillers provide an effective strategy for diminishing early signs of aging. The passage of time, exposure to the sun, and heredity all contribute to a loss of fullness in our faces. As a result, fine lines and wrinkles become more visible and other areas appear sunken. Hyaluronic Acid (HA) is a clear gel that is injected in small amounts underneath or into the skin to plump out the area. There are numerous HAs on the market but some examples of those that Dr Mackenzie uses are the Juvederm™ and Restylane™ ranges. The results are temporary, lasting 4 to 12 months or longer before the body gradually and naturally absorbs the particles. Dr Mackenzie never uses permanent fillers for the face as the body's response to them can sometimes be unpredictable and removing them can be difficult if not impossible.
What areas can be treated?
HA fillers are used to fill out wrinkles or lines in the face and to add volume or more definition to areas of the face e.g. lips, cheeks, around the eyes, nasolabial folds. They can also be used to gently reshape noses in some people. HA fillers can give a very natural rejuvenating effect to the face and they can also be used to augment or enhance areas such as the lips.
Suitable areas for HA fillers include:
Lips
Nasolabial lines (lines between nose and corners of the mouth)
Marionette lines (lines from corners of the mouth to chin)
Cheeks-dermal fillers add volume to the cheeks
Jawline – fillers can be used to enhance and augment the shape of the jaw
Under eye area
8 point/liquid facelift – this is when 8 specific points on each side of the face are treated with tailored amounts of HA filler to achieve a subtle rejuvenating effect on the entire face
Nose-the contour of the nose can be modified with dermal fillers
Hands-restores volume to hands to decrease the signs of aging
Scars – fillers are used to diminish the appearance of depressed scars
Deeper wrinkles that have failed to respond to botulinum toxin (Botox™) treatments
DOWNLOAD FURTHER INFORMATION 
Dermal Fillers
Any plastic surgery procedure is a very personal choice and understandably there are a number of questions that arise. This information sheet is a general guide for patients considering dermal fillers under the care of Dr Mackenzie. It should provide the answers to some questions that you may have.